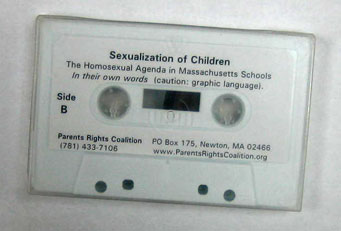 The original cassettes distributed in 2000 by Massachusetts News,

and later by Parents' Rights Coalition (now MassResistance).

Collector's item. Limited quantity still available!
Get yours for a donation of $100! Makes a great
Christmas gift
for the liberals in your family!
Send your order to PO Box 1612, Waltham, MA 02454 today!